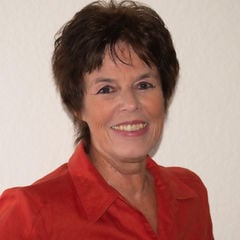 Licensed Real Estate Broker, Realtor
Waterfront and Huge 40x20 solar heated pool
Spectacular Large Heated Pool
***SPECTACULAR LARGE HEATED POOL WITH OVERSIZED LANAI AND
SERENE WATERVIEWS*** This Beautiful
Custom Home has everything you'll need to enjoy the Florida lifestyle. Located
in the desirable section of Pine Valley of Rotonda West, this impeccable home
offers **3 BR, 2BA, a DEN plus a FLEX room**. Upon entry, you are warmly
greeted by a lot of natural light streaming through large arched and transom
windows. From the spacious living room with soaring ceilings, quadruple sliding
glass doors lead out to your southeast-facing private outdoor oasis.
Stunning Water Views of Rotonda River
With gorgeous views of the water and the tropical foliage, it is the perfect place to unwind or entertain family & friends. Privacy on both sides ensure outdoor living at its best. Swim laps
in the huge 40x20 ft. solar heated pool, sunbathe in one of the lounging
chairs or cool off with your favorite beverage in the shaded area of the
screened lanai that stretches across the entire width of the house.
Well-appointed Kitchen and Dining area
The well-appointed kitchen opens to the living area and
features Corian countertops, ample cabinets and working space and a breakfast
bar. Adjoining to the kitchen is a large separate dining area with sliding
glass doors opening to the pool area.
Wake up in your owner's suite, tucked away on the right side
of the house featuring sliding glass doors to the lanai, double vanities, a walk-in
shower, and a garden tub in the Master Bath. Two large guest bedrooms on the
opposite side of the house share a full bath also used as the pool bath.
Architectural columns a Den plus a flex room
Architectural columns add a nice touch to the open and split
floor plan. An additional flex room makes this home complete. Ready for the new
owner the home is offered** TURNKEY-FURNISHED**. For your peace of mind, the
house has complete hurricane protection.
There is so much to do around Rotonda West
Rotonda West is an active community with 5 challenging Golf
Courses, miles of sidewalks, and beautiful bike paths. The community park,
located in the wheel-shaped community center, has tennis, pavilions, barbeque
areas, and a playground.
The Cape Haze Pioneer Bike Trail, with 8 miles of biking
through original Florida Nature, is nearby and easily accessible. You are just
minutes away from the beautiful Boca Grande and Englewood Beaches, marinas,
boat launches, waterfront restaurants, and shopping.
Rotonda West
Spread out over twelve square miles, with a diameter of 11 miles, the deed-restricted Community of Rotonda West has the distinct shape of a wagon wheel. Round is quite an unusual layout for a town, but this shape is a welcome variety to all the surrounding square-shaped communities. The majority of the cities in the US are predictably built in squares – like a chessboard. It is a design that makes it easier to navigate and doesn't come with surprises. So, Rotonda sticks out because it is round, which, by the way, always scares visitors unfamiliar with Rotonda. They often vision themselves circling forever. However, everybody has a GPS device nowadays, making it easier to find an exit, and so far, nobody has detected skeletons along the roadside.
Rotonda West, FL History and Residents
The developer. The question remains as to why he thought the community had to be circular. In architecture ( and not only in architecture), round structures are also associated with "softness." Therefore, only a round structure can be the solution when looking for a "soft design," and the developer wants something different. Hence, a new, round community was born on the drawing board.
Why are so few circular communities when this design is softer and more pleasing? There are always pros and cons in life and the "waste of land use" problem with a circular design. In a rectangular layout, you can use every inch, whereas, in a circular format, many areas are too small, therefore, rated "useless."
With 17,000 residents, the Rotonda West Association is the largest mandated Homeowners Association in Florida. Although continually expanding, it is still a tranquil neighborhood with residents from all over the US and many countries overseas. A significant addition to the community is the recent acquisition of the 165 beautiful acres of Broadmoor Park, which features a new 8,000-square-foot Community Center with lakes, a lush tropical landscape, plenty of wildlife, and 3 miles of walking trails.
Rotonda West, FL Location
Rotonda West is located on the Southwest Coast of Florida on the Cape Haze Peninsula. The picturesque community enjoys miles of canals, abundant lakes, ponds, and nature preserves, home to a verity of wildlife. To specify this, here are a few numbers. 560 acres of water are part of Rotonda West. Those ponds, lakes, and 26 miles of canals, are responsible for abundant beautiful properties with Waterviews. The master-planned community also has over 20,000 acres of greenbelts and nature preserves. Those nature preserve areas are beautiful, creating much space for Florida's wildlife. It is common to have bobcats, tortoises, egrets, or gators in your neighborhood. They all behave pretty well as long as you don't interfere with their lifestyle.
Rotonda West, FL Golf Courses
The Five golf courses, totaling 99 holes, are strategically positioned within the community. Five golf courses, The Hills, Long Marsh, The Palms, The Links, and Pinemoor, occupy a significant wheel section. This structure doesn't only stand for a lot of fun for golfers but also creates many golf-course view properties in Rotonda West for the residents. However, if you need more than 5 golf courses, there are plenty more only a short trip away.
Rotonda West, FL, and the Seven Neighborhoods
The seven sub-communities, golf courses, lakes, and canals are located between those spokes of the wheel. The southwest area of the "wheel "is a big nature preserve inhabited by alligators, bald eagles, and a wide variety of other "Florida Natives. "
The homes are located along the spokes (streets) of the "wheel." The names of the communities are Oakland Hills, Pebble Beach, Pinehurst, Broadmoor, Long Meadow, White Marsh, and Pine Valley. Outside of the wheel are the communities of Rotonda Lakes, Rotonda Heights, and Rotonda Sands.
Every section has a distinct character. Oakland Hills is the oldest section and the only section with underground utilities. Some areas have lush landscaping, almost like a jungle, while others are more open. None of the neighborhoods is a 55+ community, and none is gated, but the neighborhood watch is doing a fantastic job of keeping the community safe.
The Pine Valley Subdivision was the last "slice of the pie" to be developed. The homes are newer and larger. Pine Valley is close to thousands of acres of preserves with abundant natural wildlife.
Rotonda West, FL Real Estate and Homes for Sale
Are you convinced to buy a home in Rotonda West? Location, location, location – the old real estate rule still applies. Just south of Englewood and only minutes away from the pristine beaches of Englewood and Boca Grande, golfing and shopping, the home buyer has many choices in Rotonda West. Single-family homes and Pool Homes dominate the market; however, condos and townhouses are also available.
Properties are slightly different in the seven Rotonda West Communities. Single-family homes are usually smaller and older in Oakland Hills; however, expect larger, newer Estate Homes or even brand new homes in Rotonda Meadows and Long Marsh. Homesites are up to 1/3 acre in the Maedows and Long Marsh. Sometimes you are lucky when you can buy the lots on either side of your property, too. A one-acre lot gives you a lot of elbow room.
Rotonda West, FL and New Construction
Plenty of vacant lots are available in Rotonda West; many come with a decent price tag. Some reputable home builders will build your home according to your specifications, Greenbelt views, golf course views, pond/lake views, or canal and waterway views – the choice is yours. You buy the lot and have the builder do the rest, or you can buy the whole package, lot and home, from the builder and move in. Ask us about local and reputable builders that have been around for some time.
Rotonda West, FL, and Boating
You can use a small boat on many canals in Rotonda, but you will not be able to take your boat out to the Gulf of Mexico. There is no connection to the Gulf.
However, you can keep your boat in many full-service marinas nearby. They have access to Charlotte Harbor or the Gulf of Mexico, and those marinas make boating very convenient.
They keep your toy high and dry, put it in the water whenever you wish, clean it and store it again, and do necessary repairs. It can't get any better. Expect to pay around $350.00/month for an 18 – 20 ft boat. Repairs are a different story. The mechanic will charge about $100 per hour plus parts plus tax. Whoever told you that boating is inexpensive wanted to sell you his boat. You can always opt out and take yoga classes instead.
Boat and RV Storage available
Here comes a bonus. If you want to save money, you can keep the boat on a trailer and store it in Rotonda's storage lot. The Homeowner's Association owns a huge lot right in the center of the wheel. Since Rotonda West is a Deed Restricted Community, boats and RVs are not permitted on your property (only a few days to pack and unpack). However, the community offers a solution to those who want to keep their babies nearby. For a few bucks per month, residents of Rotonda West can keep their extra vehicles in a fenced-in parking lot. Full-service community! What else do you want?
More about the unique circular city of Rotonda West
View The Area
Want to take a tour of this property?
Fill in your details and we will contact you to confirm a time.