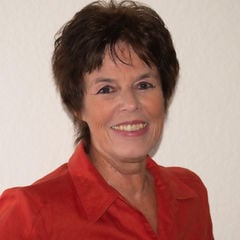 Licensed Real Estate Broker, Realtor
About this property
Perfect building in Rotonda Lakes! Great deed-restricted community with many new home construction, surrounded by lakes, parks, and numerous Golf courses. The Cape Haze Pioneer Trail with miles of biking and hiking is nearby, minutes to several area beaches, boating, golfing, shopping, restaurants, and the famous Englewood Farmer's Market. Only a short drive to the historic village of Boca Grande with world-class fishing and beautiful beaches and all it has to offer. Low annual fees with public water and sewer available. Now is the time to purchase your piece of paradise and start building your dream home.
Go direct to site. There is a sign.
Rotonda West
Spread over twelve square miles with a diameter of 11 miles, Rotonda West has the distinct shape of a wagon wheel. That is quite an unusual layout for a town, but this shape is a welcome change to all the surrounding communities. Most cities are built in squares like a chessboard but Rotonda is different. Round is associated with softness. The shape of a round table is considered softer than a traditional square table.
With 17,000 residents, the Rotonda West Association is the largest mandated Homeowners Association in Florida. Although continually expanding, it is still a tranquil neighborhood with residents from all over the US and overseas. A significant addition is the recent acquisition of the 165 beautiful acres of Broadmoor Park, which features a new 8,000 square foot Community Center with lakes, a lush tropical landscape, plenty of wildlife, and 3 miles of walking trails.
Rotonda West, FL is surrounded by five golf courses
Five golf courses are positioned around the community totaling 99 holes of fun and challenging play. Five golf courses, The Hills, Long Marsh, The Palms, The Links, and Pinemoor, also mean that there are plenty of properties with golf course views available in Rotonda West. So, now you understand that there is an abundance of waterfront homes and golf course view homes available. Here are some facts: 560 acres of water in Rotonda West. Ponds, lakes, and 23 miles of waterways, like canals. The master-planned community has also over 20,000 acres of greenbelts and nature preserves. That is a lot of nature and it is beautiful.
Rotonda West, FL and Seven Neighborhoods
Located between those spokes are the seven sub-communities, golf courses, lakes, and canals. The southwest area of the "wheel "is a big nature preserve, inhabited by alligators, bald eagles, and a wide variety of other "Florida Natives. "
The homes are located along the spokes (streets) of the "wheel." The names of the communities are Oakland Hills, Pebble Beach, Pinehurst, Broadmoor, Long Meadow, Long Marsh, and Pine Valley. Outside of the wheel are the communities of Rotonda Lakes, Rotonda Heights, and Rotonda Sands.
Every section has a distinct character. Oakland Hills is the oldest section and the only section with underground utilities. Some areas have very lush landscaping, almost like a jungle, while others are more open. However, none of the neighborhoods are gated, but the neighborhood watch is doing a fantastic job to keep the community safe.
The Pine Valley Subdivision was the last "piece of the pie" to be developed. The homes are newer and larger. Pine Valley is in close proximity to thousands of acres of preserves with an abundance of natural wildlife.
Rotonda West FL Real Estate and Homes for Sale
Are you looking to buy a home in Rotonda West? Located just south of Englewood, the home buyer has many choices in Rotonda West. Single-family homes and Pool Homes represent the majority, however, there are also condos and townhouses available.
Single-family homes can be smaller and older in Oakland Hills. Expect large newer Estate Homes or even brand new homes in Rotonda Meadows and Long Marsh. Homesites are as big as 1/3 acre, or sometimes larger when you are able to buy the lots on either side of your property. Plenty of vacant lots remain available, many with a very decent price tag.
There are quite a few reputable builders who can build a home according to your specifications. Greenbelt-views, golf-course-views, pond/lake-views, or waterway views – the choice is yours.
You can use a small boat on many canals in Rotonda, but you will not be able to take your boat out to the Gulf of Mexico, However, there are many full-service marinas nearby where you can keep your boat if that is your dream. Keep it high and dry, call them when you want to use it, and let them clean it and store it in a safe place. It can't get any better, right?
More about the unique circular city of Rotonda West
View The Area
Want to take a tour of this property?
Fill in your details and we will contact you to confirm a time.