Are you Relocating to the Greater Englewood and Venice area?
When you move to the greater Englewood area, we can help you every step of the way to make your move and buying experience as smooth as possible. Let our area guides simplify that journey by sharing with you the latest listings, market trends, school ratings, and more!
View The Latest Market Trends & The Best Homes for The Best Price
We will provide detailed market information for each area, helping you make more informed real estate decisions. We are ready to help you find and purchase a home in the greater Englewood area. We can show you homes in person, via video walk-through, or take a 360 virtual tour and email it to you.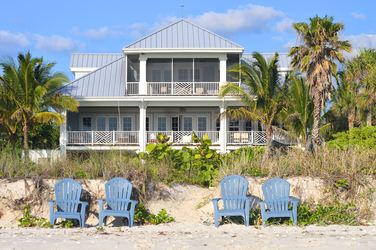 The Comprehensive Buyer's Guide
Buying a Home
The Complete Playbook
Get Access To Our Free Buyer Guide
Are you Relocationg? Family home? Upsizing or downsizing? Learn what you should avoid and what you should look for in this free buyers guide.
Success Stories
Find out why our clients love to work with us.
"Purchasing a home from 3000 miles away can be a daunting experience. Karin made our transaction completely seamless! Knowing that Karin was acting on our behalf every step of the way in our absence ga
…
Read More
ve us the peace of mind we needed. Karin was so knowledgeable about the marketplace and the purchasing process - my wife and I knew we were in good hands from the moment we met. Thanks for making it happen Karin!"
Read Less
"Karin was great to work with and she found us a beautiful home. We feel lucky to have been introduced to her."
"We recently sold our home in Englewood with the Heitmanns at Bay Breeze Realty Very professional couple with a very caring attitude and knowledge of the real estate market The photos of our home wer
…
Read More
e top notch and follow up with any of our concerns was immediately addressed We would highly recommend this company over any bigger real estate firms"
Read Less
"Karin is the best! She did everything for us including being our eyes!! We were not able to actually come see the place so Karin took the reins and went full steam ahead. She did everything and I mean
…
Read More
everything (except the funds lol) We are extremely grateful for her hard work and dedication in getting us our dream home. If your in the market for a new place or a vacation home we highly recommend you call her. Thank you Karin for everything."
Read Less
"From the moment I first met Karin I was confident that she would sell our house quickly and that's exactly what happened. What more could you ask for? Karin and Jan were professional, knowledgeable a
…
Read More
nd know the market. Being 5000 miles away in the UK was a concern for us but we had no need to worry Karin and Jan took care of everything and our sale went through as they said very quickly. We couldn't have asked for a more friendly trusting service…Karin even offered to go and put our heating on as I was flying out to deal with the closing during an unusually cold spell for Florida. How great is that? That doesn't come out of a manual it's just something that they do…they care and go the extra mile without hesitation. Thank you Karin and Jan we couldn't recommend you highly enough to future clients."
Read Less
"My wife and I worked with Karin to find a home in Englewood. We told Karin what we wanted, she listened, and led us right to it. Karin helped us with our offer which was accepted among, we were told
…
Read More
, 8 competing offers. We've purchased many homes over the years but this was our first in Florida. Karin walked us through start to finish. It was a remarkably smooth transaction because of Karin's professionalism, experience, and genuine caring. We highly recommend Karin Heitmann! Thank you, Karin!"
Read Less
"Being a first time home buyer can be scary and a little nerve wrecking, but Karin Heitman and her wonderful services made the experience very easy from start to finish. Karin is very professional an
…
Read More
d was always very quick to respond to any questions that came up. She was able to help me secure my first home, and did such a wonderful job I recommended her to my parents who were also in the market to find a new home. Karin helped my elderly parents feel very comfortable and could not be happier to have met such a professional and caring individual to help them purchase their new home. We are now in the process of having Karing help us with selling the old home and could not think of a better person to work with. If you are new to the area or are needing somebody you can trust to help you find the home of your dreams I would highly recommend using Karin Heitman for your real estate needs. She truly loves her job and does a great job."
Read Less
"Karin was wonderful to work with! We were interested in a "For Sale by Owner" property. Coming from out of state to view homes was a challenge since we had a short window of time to spend looking plus
…
Read More
it was during COVID so there were a lot of logistical challenges. She took charge for us. She lined up the showings, had extra masks and hand sanitizer for us, and answered all the questions we had about Rotonda. She even handled the contract negotiations and communications with the seller through closing. Karin made the entire process that much easier! Thank you Karin!"
Read Less