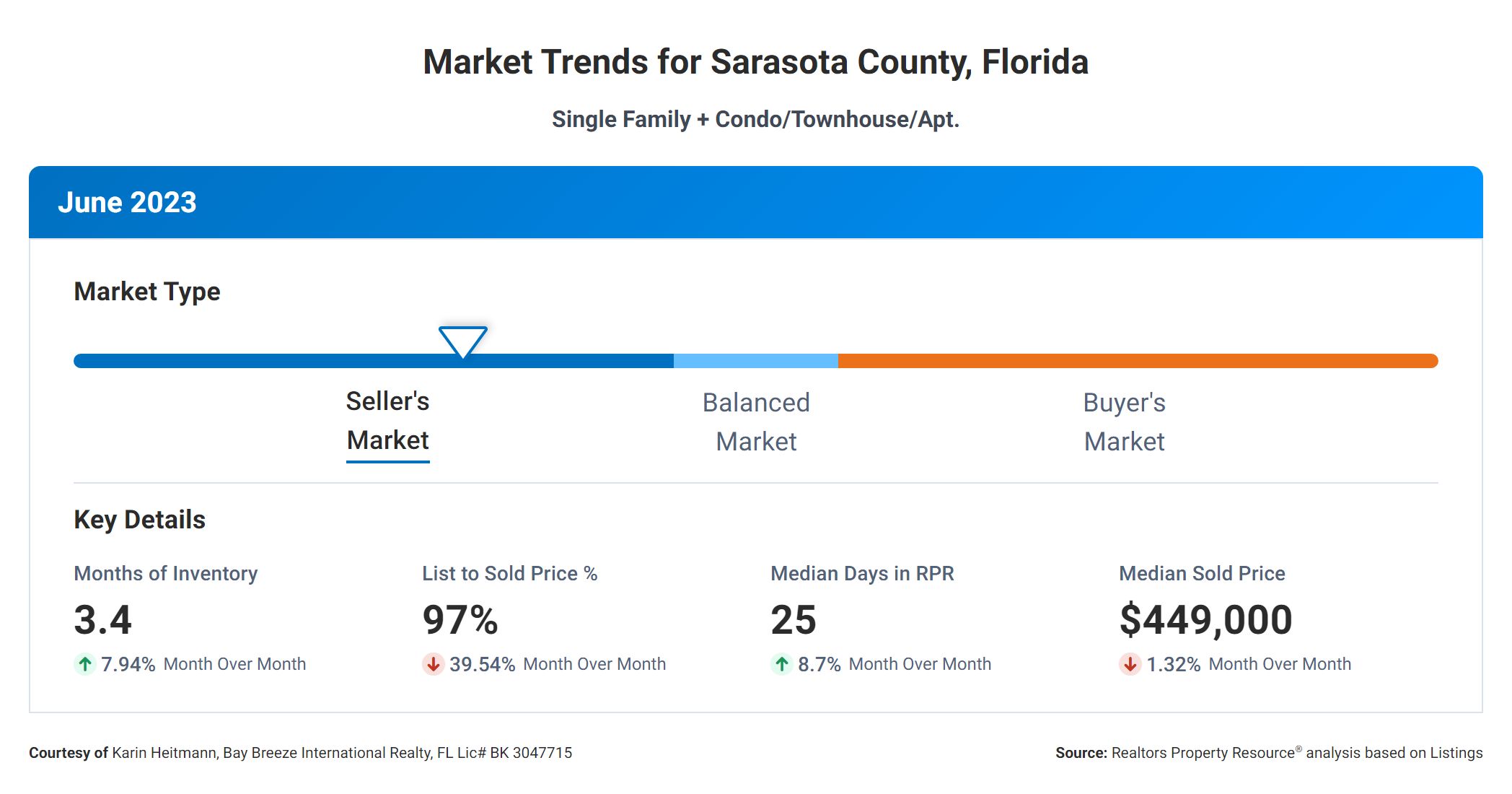 Welcome, Buyers and Sellers! Today, we'll dive into the fascinating world of real estate metrics and explore their correlation to help you make informed decisions. So grab a coffee, sit back, and let's get started!
Do you know that the current inventory supply in Sarasota County is only enough for 3.4 months? This means that we have a high-demand market with limited options, but in the last 12 months, the Months Supply of Inventory has skyrocketed by an impressive 169.84%. This increase indicates a boost in availability, giving you more opportunities to find your dream property. Time to strike while the iron is hot!
When it comes to selling your home, the List to Sold Price percentage is a remarkable 97%. That's right, my friends – you can expect to get top dollar for your property in this thriving market. Let's work together to maximize your return on investment!  Regarding speed, properties in Sarasota County are flying off the market. The median days on the market are just 25 days! So, whether buying or selling, acting swiftly and decisively is crucial to secure your desired outcome.
Lastly, let's talk numbers. The median sold price in our beautiful county currently stands at $449,000. This indicates a strong market with promising opportunities for both buyers and sellers. Together, we can navigate these waters and achieve your real estate goals! I'm here to guide you through the exciting world of Sarasota County real estate.
Let's turn your dreams into reality! 🌴🏡💙📞 Ready to make your move?