Pet Friendly Condos in Venice Florida for Sale
---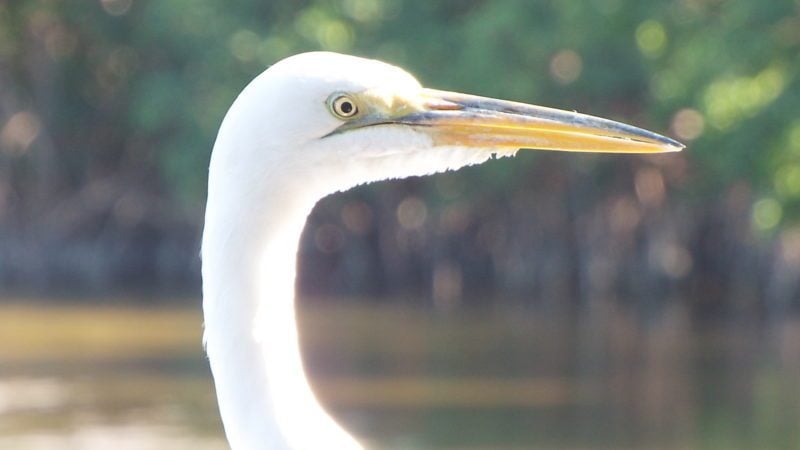 Are you looking for pet-friendly Condos in Venice FL?
---
We can help! Many home buyers are looking for pet-friendly Condos in Venice, Florida, for sale; however, what seems to be easy at first glance can become a little tricky. As professional Realtors® in the Venice, Englewood and Sarasota area, we receive this request almost every day.
First, there is some Homework to do
Therefore, we offer to do the due diligence & research for you upfront to confirm that the pet policies for the chosen neighborhood fit your needs. This research will save you time and headaches before you fall in love with a property that doesn't permit your furry friend.
It seems that there are as many rules as there are homeowners associations. The rules and regulations are pretty different from community to community. Some covenants have only a few pages, and others exceed the hundred-page threshold easily. Worst thing is, you need to read them if you don't want to walk into a minefield.
There is a Rule for Everything - Pets included
Be advised, somewhere within those many pages are the paragraphs about the well-being of your pets. Please read them carefully! Your 120 lbs labradoodle will not be welcome in a community where only 20 lbs lapdogs are permitted.
Call us at 941-244-8341 or write us an email. We are pet lovers as well and can help navigate through the pet policies.
Below is a list of pet-friendly Condos in Venice, which permit homeowners to bring their pets.
Auburn Lakes, allows two dogs up to 25 lbs.
Bird Bay Village 1 pet at any size allowed.
Casa Di Amici at Venetia, bring one pet up to 35 lbs.
Circle Woods of Venice, bring one pet up to 60 lbs.
Colony Place at Waterford, two large pets are welcome.
Fairways of Capri Isles 2 dogs are welcome at 25 lbs.
Fountain View Villas welcomes well-behaved dogs at any size.
Farmington Vistas at Plantation Golf & CC, one small dog and/or 1 cat
Gardens at Waterside Village, bring one pet at any size
Gondola Park and Courtyards at Gondola Park allow one pet at any size
Hourglass Lake Estates, have no restrictions
Pet-friendly Condos on the Island of Venice
Aldeamar Village by the Sea on the Island of Venice, allowed is one pet up to 30 lbs.
Bella Costa Venice Island Waterfront Community allows one cat only, sorry no dogs.
Che Vista New luxury Condos across Venice Beach allows 2 large pets.
Jetty Villas on Venice Island, welcome three pets: 2 may be dogs up to 35 lbs, and one can be a cat.
Villa Veneto, New Condo and Townhouse Construction on Venice Island, two pets no weight restrictions
The Waterfront on Venice Island, bring two pets up to 35 lbs.
Tra Ponti Villaggio, a brand new community on the Island of Venice. Select from courtyard homes and townhouses near the Intracoastal Waterway. Bring your well-behaved dogs.
More pet-friendly Condos in Venice
Harrington Lake at Plantation, one pet at any size
Heron Shores Villas welcomes all well-behaved dogs, no weight restrictions.
Jacaranda Villas, a 55+ community, centrally located in Venice. Allows three pets two may be dogs at 35 lbs. 1 cat
Lynwood Glen at the Plantation, one pet at 35 lbs.
Tuscany Lake 2 pets of any size are welcome.
Pelican Pointe Golf & CC Villas, two pets, no weight limit
San Lino, newer condo construction with elevator. Two pets with no weight restrictions.
Sarasota National Condo and Carriage Homes, up to 3 pets, different rules in certain neighborhoods. Please call for more detail.
St. George at Plantation 1 pet at 25 lbs.
St. Andrews East at the Plantation 1 pet at 25 lbs.
Ravinia, one dog under 35 lbs or 2 cats. Tenants can't bring pets.
Triano is a newer gated Condo community with garages. Bring two dogs at 40 lbs max
Ventura Village Villas, pets allowed
Waterside Village, the Condo community welcomes medium sized pet of max 40 lbs.
Please note, that this is not an exhaustive list of pet-friendly condo communities. The information deemed to be correct, but not guaranteed. Rules can change anytime without further notice. We always double check the condo rules for their current pet rules. We are happy to help!
You may also contact us if you are looking to buy a single family home in a gated or deed restricted neighborhood. Most of them have pet policies too. We specialize in pet-friendly communities and can point you in the right direction. Contact us at 941-244-8341 or write us an email below. Our goal is to make you and your furry friend(s) happy!