You want to make the most money possible when it comes time to sell your home. The way to do that is by improving and updating the things in your home that buyers look for the most.
We compiled this list for those looking to boost their resale value. It's important to focus on the renovation projects that will net you the highest ROI. All of the projects on this list were chosen for their ability to produce high ROI as well as create a more desirable home. Remember – it's important to make money. But it's also important your house doesn't sit on the market for a year.
Make these updates and you should fetch a high sale price, quicker than you would otherwise. Get your Seller's Guide and 7 things to know when selling a home. 
Remodel Kitchen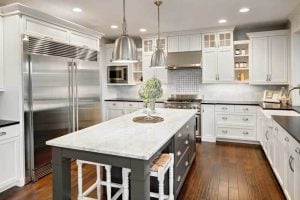 The decision among real estate experts about where you get the highest ROI renovating your home is unanimous. The answer is in the kitchen. For some reason, people just want nice kitchens and care about it more than the rest of the house… Maybe it's because that's where people like to entertain guests.
Your main priority when renovating a kitchen should be layout. Creating a structure (or bones) that is functional and can easily be updated is super important. It's one thing to replace a counter-top and cabinet doors. It's a different story to completely renovate the whole kitchen.
Once you get the structure out of the way, search for materials that have a high-quality look without a big price tag. You can make a space look modern and luxurious without having to use marble and granite.
I have seen so many people put in expensive goodies and never fix the bad flow. Spend the money on the layout — it never goes out of style. If you have a great layout, plugging in new appliances, hardware and cabinets can be quick and easy.
Update Bathrooms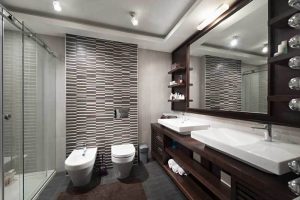 Bathrooms are the second place buyers typically place the most value in a home. The good news is that making updates to a bathroom doesn't have to cost a fortune. En-suite/master bathrooms are the most important. As they say, it's where the magic happens. Cast a spell on potential buyers with a beautiful en-suite. That was really corny I know…
Re-do Plumbing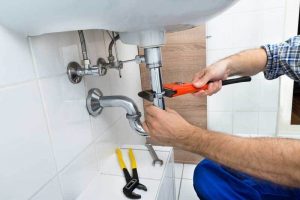 Can we say structural problems? This is the #1 worry of all potential buyers. No one wants to move into a beautiful new house and have a disaster occur two or three months down the road. Re-doing your old piping and updating it to a newer plastic solution is a huge selling point. This removes some of the potential fear that comes with buying a home.
Remove Popcorn ceiling and wall mirrors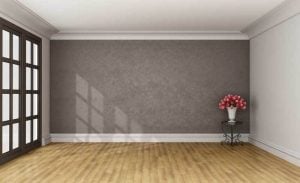 Popcorn ceilings are common in homes built before 1992. Mainly because when it was popular, we didn't have walls without large mirrors in living rooms. Not only are these two things ugly, but they also show potential buyers that you lack the ability to update your home. "If you can't update this, what is lurking?"
Spend the time and money to update your mirrored walls and get rid of your popcorn ceiling.
New roof and windows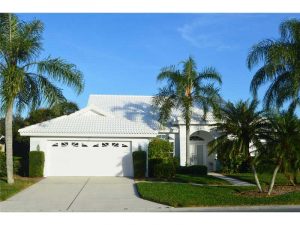 A new roof and new windows are on the top of the buyers' concern list. Installing a roof is a big expense and buyers make sure they don't have to be hit with a big bill a few years after closing. Competing with new construction in our area you better be prepared. New insulated and hurricane proof windows are on the buyers' mind right from the get-go. Hurricane shutters can be a big plus whether you have upgraded windows or not.
Curb Appeal and outside paint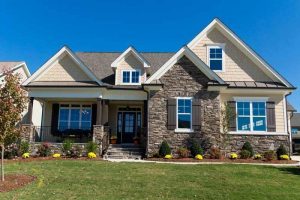 Since curb appeal is so important, it makes sense to focus on the biggest factor. The outside of the house. Everyone knows that painting the outside of the house needs to be done every now and then. Why not finish the job before you sell?
For those on a budget, you can also try power washing the entire outside of the house including your roof. Power washing sometimes brings better results than you could imagine. And it barely costs anything.
Trim your trees, bushes and remove mold from your screen, pool deck and driveway.
New Garage Door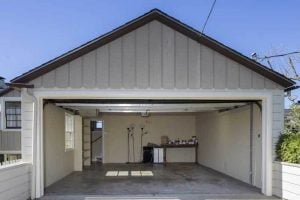 In addition to refreshing the outside of your house and the landscaping, your garage door can play a big part in selling your house. Go for the garage door that is hurricane-proof. It saves the buyer a bunch of insurance.
Luckily, new garage doors re-coup on average 80% of their investment in the long term. Basically, it will help you break even (or make money) while making your house more desirable.
In Conclusion
You want to sell your home in the least amount of time and for the most amount of money possible. The way to do this is by performing renovations with a high ROI. In addition, you want to focus on the most desirable updates. Doing so will ensure you attract more interest in your property.
Each of these on the list may not be necessary or feasible with your budget. Remember that curb appeal, kitchens and bathrooms are important. If you can focus on nothing else, focus on those things. These projects will reduce your risk of losing money in the renovation process and also help you sell quicker. Get our seller's guide here.
Need more information on selling your home in the Englewood, Florida area? Give us a call!