You have been looking around in Southwest Florida for a gated community, very close to the beach, so you don't have to spent an hour  to get there? We found that place for you! "Calusa Park in Nokomis " – you may not have heard of this name before.
This gated community in Nokomis has all these attributes: very close to everyday shopping and right in the center of all the things which are happening in Sarasota and Venice.  Choose from several beac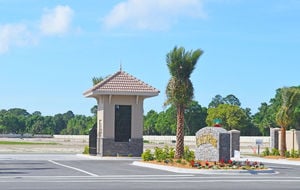 hes, like Casey Key Beach,  Venice Beach, Caspersen Beach or even Siesta Key Beach. There are no parking fees to pay on our beaches!  A public boat ramp is just minutes away, with ample of parking space.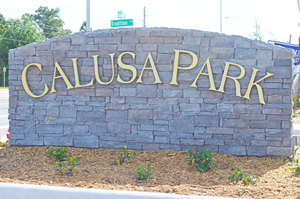 You can also launch your Kayak or Canoe from a convenient kayak launch nearby. The Lagacy Trail,  the new biking and hiking trail from Venice to Sarasota, is only 150 yards away. Is that close enough?
Calusa Park offers 88 one-story and two-story single family homes with pond and view of green space, located adjacent to the Legacy Trail.
If you bring your furry friend, he (and maybe you as well) can  enjoy the only dog beach and park on the West Coast of Florida. Convenient  Airport Connections  are within an hour to reach. Sarasota/Bradenton International Airport, Tampa International and Fort Myers International Airport offer great connection with the world.
"Calusa Park" is now built out and only resales are available.  Contact us to find out whether there are any homes for sale.